4 good reasons to download the new La Vallée Village app: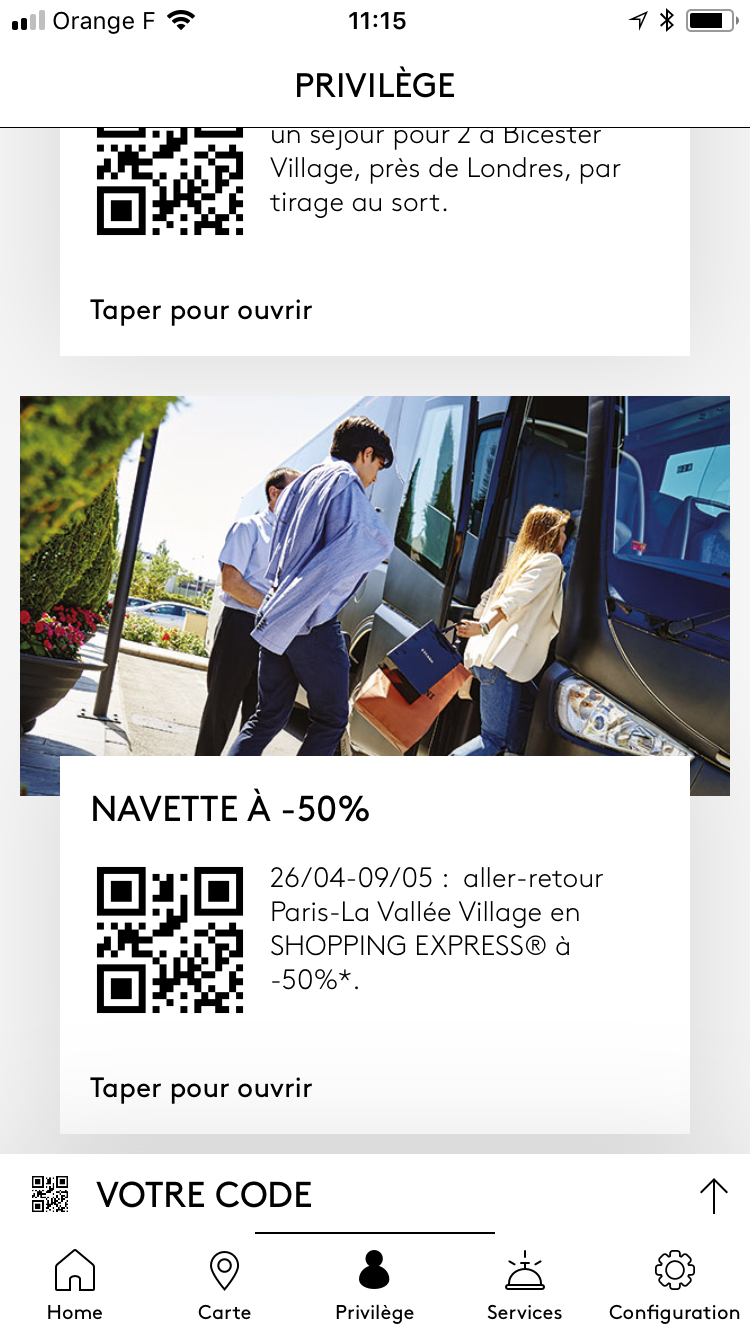 1.
Access your Privilege code easily
You no longer have to look for your personal code in your emails - access your Privilege account directly in the app.
BONUS: find all your offers in one place. And if you still not a Privilege member, what are you waiting for? Register here or on the app.
2.
Locate yourself in the Village
You have trouble navigating in the Village? The app will help you locate yourself and find the way to your favourite boutiques!
BONUS: Look for the boutiques by category - Men, Women, Children, Beauty or even Cafés & Restaurants.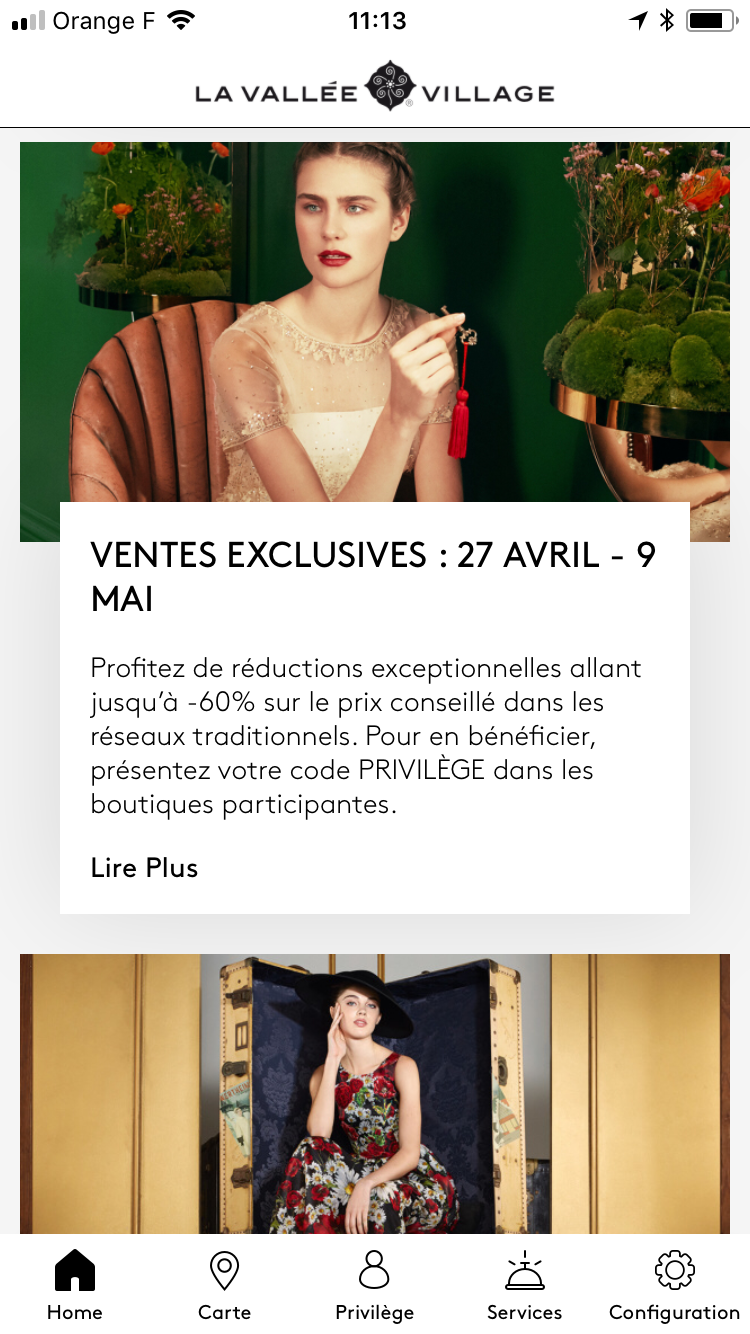 3.
Stay informed
Discover all the Village news by opening the app. Further reductions, new openings, events ... and much more!
4.
Improve your shopping experience
Discover all the La Vallée Village services in the app: purchase La Vallée Village Gift Card or book the Valet Parking service... everything becomes easier.